InboxSpecialist Skin Archive
What is an InboxSpecialist skin?
InboxSpecialist allows you to change the appearance of the interface by choosing a different "skin". More and more programs seem to be adopting this type of approach. The window Inbox Notifier supports skin technologie. You will quickly see that windows made with skin technologie can look very different from normal windows.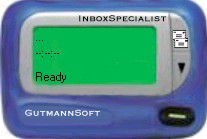 If you want to make your own skins have a look at Tutorial: How to make your own InboxSpecialist Skins
If you want to see your own skin published here then please notify us at this page. We will come back to you with the email address to write to: https://www.gutmannsoft.com/en/contact.php
Click here to download all skins at once. (approx. 2 megabytes)

---
Currently we have 38 skins from 26 authors listed. The latest skin is ' Condign ' added on 09/09/2002
---
Sort skins after Date, Author, File Size
---
Condign
Click here to download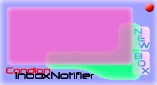 Skin Information
Skintitle Condign InboxNotifier
Size: 27 kilobytes
Author Name: Joshua Clark
Author Homepage: http://joshx.virtualave.net
Author Email: joshx@hotmail.com
Comments by the author: Simple, easy on the eyes, and great colors. Wonderful, isn't it? This is modified from my WinAmp skin with the same name. To see it, come to the site and take a visit.
(back to top)
---
LCARS Inbox SE
Click here to download

Skin Information
Skintitle LCARSInbox SE
Size: 37 kilobytes
Author Name: Joshua Clark
Author Homepage: http://joshx.virtualave.net
Author Email: joshx@hotmail.com
Comments by the author: Just keep one thing in your mind, this is based on the LCARS computer systems featured on Star Trek: Voyager, DS9, TNG, and so on. This has the same design as my WinAmp skin LCARSAmp SE.
(back to top)
---
Windows Version
Click here to download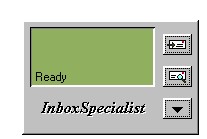 Skin Information
Skintitle Windows Version
Size: 29 kilobytes
Author Name: Jay Khemani
Author Homepage: http://www.angelfire.com/on/jay
Author Email: jaideep@emirates.net.ae
Comments by the author: A simple design skin recreating the default Windows colors and effects. Very attractive because of its simplicity.
(back to top)
---
Winbox
Click here to download

Skin Information
Skintitle WIn-Box
Size: 24 kilobytes
Author Name: SteveyWonderBoy
Author Homepage: http://
Author Email: steveywonderboy@hotmail.com
Comments by the author: The Window's Inbox Theme! Professional looking I think.
(back to top)
---
Time Capsule
Click here to download

Skin Information
Skintitle Time Capsule
Size: 41 kilobytes
Author Name: Jay Khemani
Author Homepage: http://www.angelfire.com/on/jay
Author Email: jaideep@emirates.net.ae
Comments by the author: An attractive skin in form of a capsule. It has a futuristic 3D look that makes it unresistable. It's a great skin with cool animation effects.
(back to top)
---
Tech Pager
Click here to download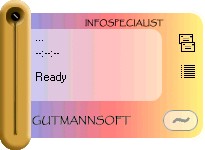 Skin Information
Skintitle tech pager
Size: 51 kilobytes
Author Name: Robyn McKinnon
Author Homepage: http://ack.bulbagarden.com
Author Email: robyn_mckinnon@hotmail.com
Comments by the author: This is my first for InboxSpecialist. Basically I'm just checking out how this thing looks.
(back to top)
---
Stone LCD
Click here to download

Skin Information
Skintitle Stone LCD
Size: 73 kilobytes
Author Name: Nickname: Twill Realname: Bo VÝrs
Author Homepage: http://Twill.cjb.net
Author Email: bo_v@yahoo.com
Comments by the author: My first but not last skin for the InboxSpecialist. [Thanks again Martin]
(back to top)
---
Rombox
Click here to download
Skin Information
Skintitle Rombox
Size: 73 kilobytes
Author Name: Martin Gutmann
Author Homepage: http://www.gutmannsoft.com/inboxspeskins.htm
Author Email: skin@gutmannsoft.com
Comments by the author: I was out in the web and found a picture of this fascinating machine. No idea what it really is.
(back to top)
---
Red Ruby
Click here to download
Skin Information
Skintitle Red Ruby
Size: 112 kilobytes
Author Name: Eugene Mendiola
Author Homepage: http://
Author Email: mendiola@thevision.net
Comments by the author: My first skin for this Inbox Specialists program, hope you like it.
(back to top)
---
Rain
Click here to download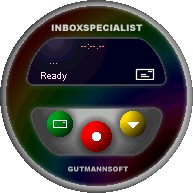 Skin Information
Skintitle Round Dark rainbow inbox skin
Size: 76 kilobytes
Author Name: Yves Bourgelas
Author Homepage: http://https://www.gutmannsoft.com/en/inboxspecialist/skins.php
Author Email: yvesbourgelas@hotmail.com
Comments by the author: It's a colorful dark rainbow skin.
(back to top)
---
Protoplasm
Click here to download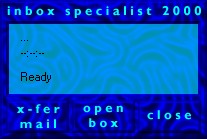 Skin Information
Skintitle Protoplasm
Size: 74 kilobytes
Author Name: Casper van der Stelt
Author Homepage: http://subco.tsx.org
Author Email: mail@niobius.tmfweb.nl
Comments by the author: Real live photographic image of blue, alien protoplasm. This skin will soon be censored by members of top-secret underground organizations related to the American government. You have been warned.
(back to top)
---
Planet Xen
Click here to download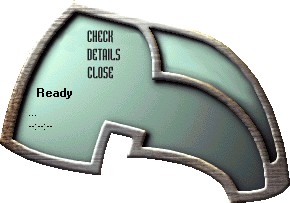 Skin Information
Skintitle Planet Xen
Size: 59 kilobytes
Author Name: Maggot Shepard
Author Homepage: http://www.fileplanet.com
Author Email: xcrise66@hotmail.com
Comments by the author: It's not about WHAT you do but HOW you do it.
(back to top)
---
Pipeline Network
Click here to download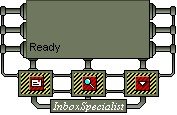 Skin Information
Skintitle Pipeline Network
Size: 23 kilobytes
Author Name: Jay Khemani
Author Homepage: http://www.angelfire.com/on/jay
Author Email: jaideep@emirates.net.ae
Comments by the author: A beautifully designed skin depicting a pipeline network system. A combination of 3D animation and buttons captures the sight of just about anyone. Also has a nice sound effect for new mail. Overall, Its a cool skin folks!
(back to top)
---
PipBoy 2000
Click here to download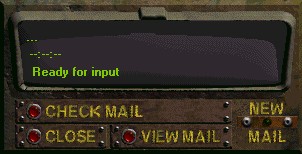 Skin Information
Skintitle PipBoy 2000 "plain"
Size: 63 kilobytes
Author Name: Gerko van Nes
Author Homepage: http://
Author Email: gerko2077@hotmail.com
Comments by the author: My first skin for this program, I think I'll make a few more. This one is based on the game "Fallout", by Interplay. Made from screenshots.
(back to top)
---
Pink Floyd 1
Click here to download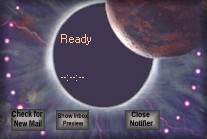 Skin Information
Skintitle Pink Floyd 1
Size: 160 kilobytes
Author Name: Daniel Knapp II
Author Homepage: http://www.pinkfloyd1.tsx.org
Author Email: darkside_dk31@hotmail.com
Comments by the author: This is my first Pink Floyd Skin for the Inbox specialist. Tell me what you think. Can be downloaded at http://www.gutmannsoft.com/inboxspeskins.htm
(back to top)
---
Oregon
Click here to download

Skin Information
Skintitle Oregon
Size: 35 kilobytes
Author Name: LINISTEL
Author Homepage: http://
Author Email: nospamming@galore.com
Comments by the author: Basically I wanted a smaller notifier. The name "Oregon" is because that watch is made by Oregon Scientific.
(back to top)
---
Nokia 7110
Click here to download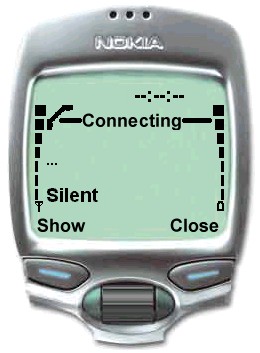 Skin Information
Skintitle Nokia 7110
Size: 99 kilobytes
Author Name: Radu Cristea
Author Homepage: http://www.not-available.yet
Author Email: rcristea@mailbox.ro
Comments by the author: This is the alternate skin for InboxSpecialist. It is supposed to looke like a Nokia 7110 phone. I'm sure you can do that better. Make a skin yourself and post it to the Inboxspecialist homepage.
(back to top)
---
Nergal Communicator
Click here to download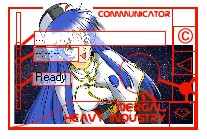 Skin Information
Skintitle NERGAL COMMUNICATOR
Size: 103 kilobytes
Author Name: M"™Rk"20N)a"
Author Homepage: http://www.studiosonda.com
Author Email: mark@studiosonda.com
Comments by the author: Yurika is waiting for the message of his Akito.... TENKAWAAAAAAA!!!
(back to top)
---
Metal Madness
Click here to download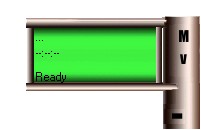 Skin Information
Skintitle Metal Madness
Size: 55 kilobytes
Author Name: Peter DANGER Bazely
Author Homepage: http://www.veryverycrazy.f9.co.uk
Author Email: veryverycrazy@hotmail.com
Comments by the author: This is my THIRD InboxSpecialist skin. I used some nice gradients to make it look 3d and metalic. Please visit my page for loads of cool crazy stuff.
(back to top)
---
LCD_1
Click here to download

Skin Information
Skintitle Standard LCD
Size: 74 kilobytes
Author Name: Nickname: Twill Realname: Bo VÝrs
Author Homepage: http://Twill.cjb.net
Author Email: bo_v@yahoo.com
Comments by the author: My first but not last skin for the InboxSpecialist. [Thanks again Martin]
(back to top)
---
LCARS Inbox 2
Click here to download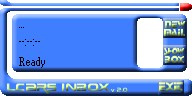 Skin Information
Skintitle LCARS Inbox v2.0
Size: 38 kilobytes
Author Name: Joshua Clark
Author Homepage: http://joshx.virtualave.net
Author Email: owchies@hotmail.com
Comments by the author: This is my second skin for InboxSpecialist. Based on the LCARS interface on Star Trek. (Make sure you unzipped the font for this skin!)
(back to top)
---
Jensu 1
Click here to download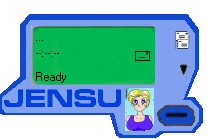 Skin Information
Skintitle Jensu 1
Size: 42 kilobytes
Author Name: Peter Bazely
Author Homepage: http://www.veryverycrazy.f9.co.uk
Author Email: veryverycrazy@hotmail.com
Comments by the author: My First skin for InBox and its ok, it features my manga charactor Jensu, for more info and pics of her go to http://www.veryverycrazy.f9.co.uk/manga.html.
(back to top)
---
Inbox 2000
Click here to download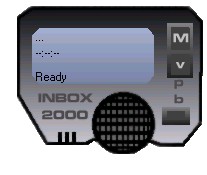 Skin Information
Skintitle Inbox 2000
Size: 92 kilobytes
Author Name: Peter Bazely
Author Homepage: http://www.veryverycrazy.f9.co.uk
Author Email: veryverycrazy@hotmail.com
Comments by the author: This is my second InboxSpecialist skin. I think its pretty cool and futuristic. Please visit my page for loads of cool crazy stuff and some winamp skins.
(back to top)
---
Envelope
Click here to download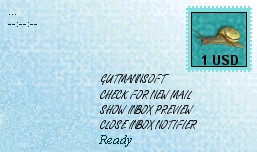 Skin Information
Skintitle Envelope
Size: 147 kilobytes
Author Name: Pelcu
Author Homepage: http://www.geocities.com/SunsetStrip/Club/1300
Author Email: rpelc@ikp.atm.com.pl
Comments by the author: How it looks similar to the real envelope?
(back to top)
---
Distilled
Click here to download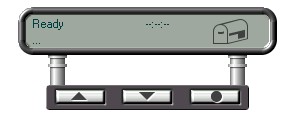 Skin Information
Skintitle Distilled
Size: 21 kilobytes
Author Name: Gary Pope
Author Homepage: http://www.distilled.net.nz/
Author Email: distilled@xtra.co.nz
Comments by the author: Quick Skin to test out new app.
(back to top)
---
Default
Click here to download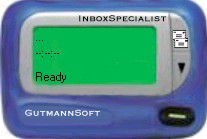 Skin Information
Skintitle Default Pager
Size: 111 kilobytes
Author Name: Martin Gutmann
Author Homepage: http://www.gutmannsoft.com/inboxspeskins.htm
Author Email: skin@gutmannsoft.com
Comments by the author: This is the default skin for InboxSpecialist. It is supposed to looke like a beeper. I'm sure you can do that better. Make a skin yourself and post it to the Inboxspecialist homepage. (click link above)
(back to top)
---
Datastick2000
Click here to download

Skin Information
Skintitle Datastick2000
Size: 51 kilobytes
Author Name: Christoph Werner
Author Homepage: http://www.illusions.de
Author Email: c.werner@illusions.de
Comments by the author: I hope, youīll like it. Rendered with 3D-Studio MAX 3.1. Greetings to all and keep creative!
(back to top)
---
Copper
Click here to download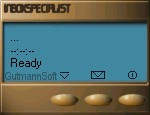 Skin Information
Skintitle Copper Pager
Size: 23 kilobytes
Author Name: Wayne Reid
Author Homepage: http://home.mira.net/~wreid/
Author Email: wreid@mira.net
Comments by the author: A pure copper pager with indiglow blue LCD.
(back to top)
---
Chromium
Click here to download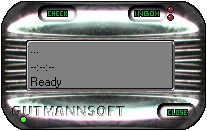 Skin Information
Skintitle CHROMIUM
Size: 88 kilobytes
Author Name: CASE
Author Homepage: http://casenet.dhs.org
Author Email: case.ncty@wanadoo.fr
Comments by the author: this is my first skin for this utility and my third skin ever-made
(back to top)
---
CD Player
Click here to download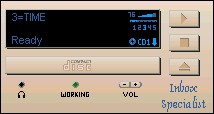 Skin Information
Skintitle CD Player
Size: 34 kilobytes
Author Name: Jay Khemani
Author Homepage: http://www.angelfire.com/on/jay
Author Email: jaideep@emirates.net.ae
Comments by the author: A nice skin displayed as a CD Player. All functions are similar to that of a real CD Player. It has a cool 3D and realistic look. Check it out!
(back to top)
---
Brass
Click here to download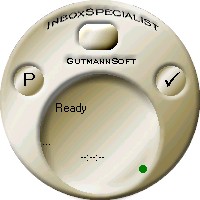 Skin Information
Skintitle Brass
Size: 114 kilobytes
Author Name: Alice Loftin
Author Homepage: http://home.wnm.net/~aliki/index.html
Author Email: aliki@wnm.net
Comments by the author:
(back to top)
---
Blueish
Click here to download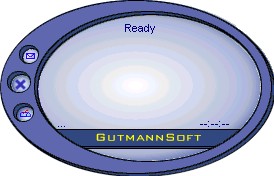 Skin Information
Skintitle Bluish Notifier
Size: 35 kilobytes
Author Name: Shaked Vax
Author Homepage: http://www.compulite.com
Author Email: shaked@compulite.com
Comments by the author: the say blue make you calm, so......
(back to top)
---
BlueBox2
Click here to download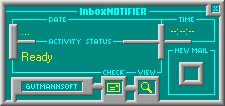 Skin Information
Skintitle Bluebox2
Size: 40 kilobytes
Author Name: Pelcu
Author Homepage: http://www.geocities.com/SunsetStrip/Club/1300
Author Email: rpelc@ikp.atm.com.pl
Comments by the author: This skin is based on my own project skin for Winamp - Pelcamp.
(back to top)
---
BlueBox1
Click here to download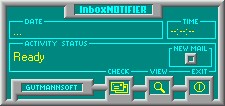 Skin Information
Skintitle Bluebox1
Size: 40 kilobytes
Author Name: Pelcu
Author Homepage: http://www.geocities.com/SunsetStrip/Club/1300
Author Email: rpelc@ikp.atm.com.pl
Comments by the author: This skin is based on my own project skin for Winamp - Pelcamp.
(back to top)
---
Beeper
Click here to download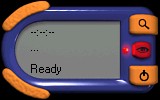 Skin Information
Skintitle Beeper
Size: 51 kilobytes
Author Name: Christoph Werner
Author Homepage: http://www.illusions.de
Author Email: c.werner@illusions.de
Comments by the author: Get it an have fun!!!
(back to top)
---
Arashi
Click here to download
Skin Information
Skintitle Arashi Skin
Size: 32 kilobytes
Author Name: M. M.
Author Homepage: http://members.xoom.com/snullers
Author Email: skin@arashi.tmfweb.nl
Comments by the author: M. M. © 2000 - Also look for various Winamp skins on my homepage.
(back to top)
---
Alien
Click here to download

Skin Information
Skintitle Alien
Size: 89 kilobytes
Author Name: Jay Khemani
Author Homepage: http://www.angelfire.com/on/jay
Author Email: jaideep@emirates.net.ae
Comments by the author: A cool skin of a small alien with some cool buttons animation. Get it now!
(back to top)
---
Acb
Click here to download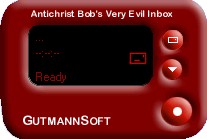 Skin Information
Skintitle Antichrist Bob's Very Evil Inbox
Size: 41 kilobytes
Author Name: Antichrist Bob
Author Homepage: http://bennyhills.fortunecity.com/fawlty/370
Author Email: antichrist_bob@SoftHome.net
Comments by the author: This is my first skin for InboxSpecialist. It's a very evil skin.
(back to top)
---