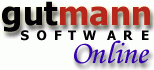 Screen capture software takes screenshots of your current screen. You will want to use a screen capture tool because it saves you time daily. With Capture ScreenShot Pro you can make a selection of the screen, modify the screenshot then save, share and print it. If you need to do these screen capture tasks over and over you can select which of the screenshot steps you want to have executed automatically.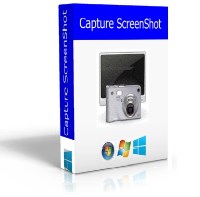 Screen capture with Capture ScreenShot Pro
Screen capturing can be started with your mouse or keyboard. You can select to screen capture the full screen or screen capture a selection. Modify the screen capture is possible with the screen capture editor. The screen capture editor can crop the screenshot, change the color of the screen capture and delete irrelevant areas of the picture. You can save the screenshot or send the screen capture directly to your printer. If you need to repeat the screenshot tasks over and over because you are creating an error report or a long documentation then you can automate each screen capture step as you like.
Buy
Download Capture ScreenShot Pro for free.
Support
More Information
Go to Top
---
If you receive very large emails and you are on slow line or expensive metered connection then InboxSpecialist is for you, because it saves you time and money. The software let's you have a look at all your email waiting on the server. You can see how sent the email and how big it is. You can preview the email content and delete emails directly on the server. InboxSpecialist can also be used as email notifier. It will optionally let you know when a new email arrived.
Preview email with InboxSpecialist
Delete unwanted large emails without downloading them. You will see who sent you the email. Possibility to read the text of the mail without downloading. The software optionally checks for new mail and notfies you visually and with sound.
Buy
Download InboxSpecialist for free.
Support
More Information